ABOUT THE WORK

Much like Xinyi Cheng's deeply impressionistic paintings, her lithograph made for the Renaissance Society portrays the feeling of a scene as much as her given subjects. During the height of the pandemic and periods of isolation, she began introducing animals as subjects to her painting practice, especially the Saluki breed of dogs. Swimmers (2022) depicts two of these dogs swimming in the ocean. Adrift in a field of blue, with no clear sense of orientation towards land, their faces rise above the waves, expressions calm. Small, intimate details rise to the surface while others fade out of focus, washed in rich, moody color and affective texture, that at times lend an almost surreal quality to light and air, as they might appear in a dream or memory.

Xinyi Cheng (b. 1989, Wuhan, China) lives and works in Paris, France. Whether depicting humans or animals, solitary figures, or scenes of interpersonal connection, Cheng's painterly vision is characterized by both an abiding subtlety and deep attunement to the sensuality of each moment.


RELATED EXHIBITION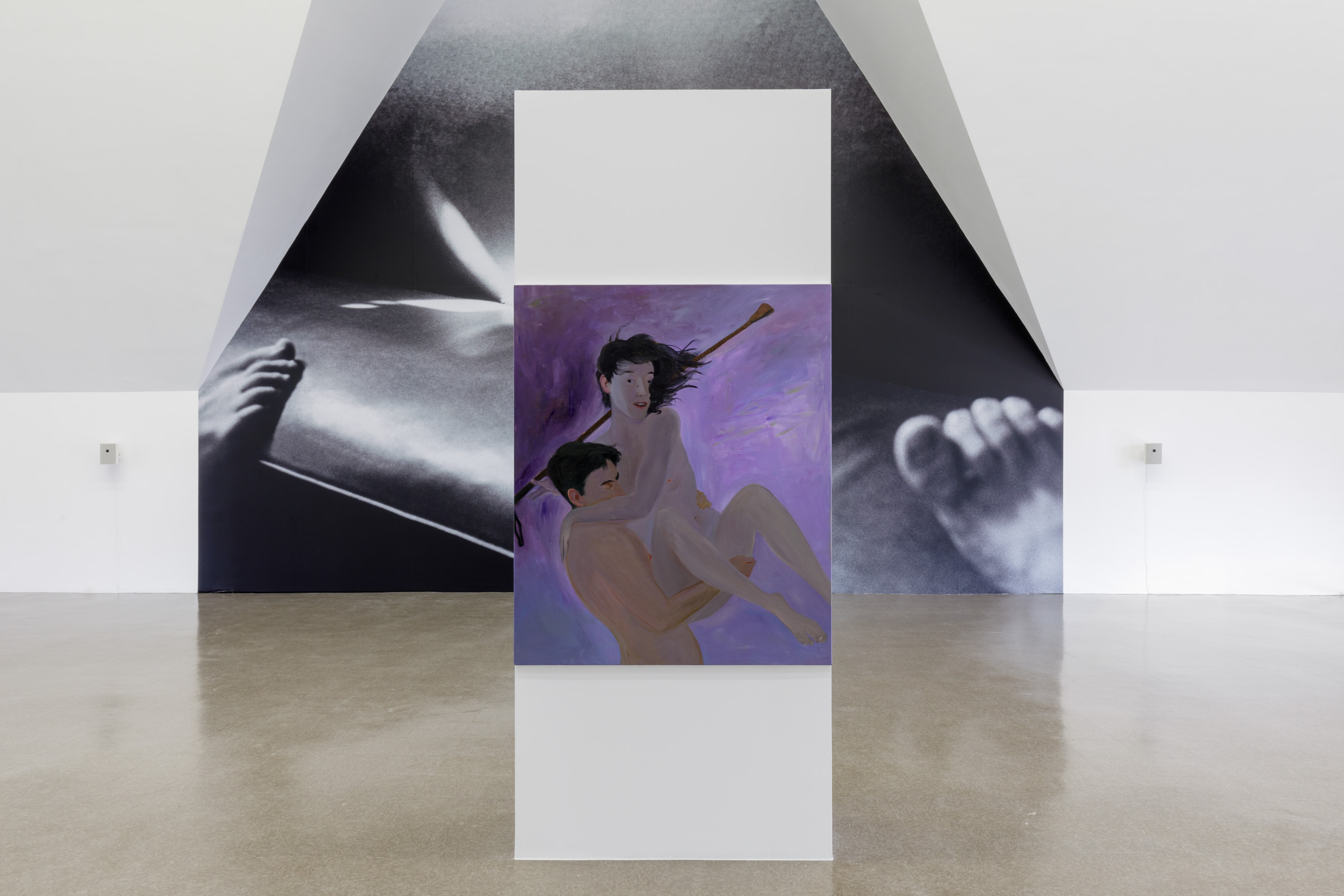 Xinyi Cheng, A Whip, 2018 in Smashing into my heart, 2021. Photo: Useful Art Services.





Xinyi Cheng, The Swimmers, 2022. Private Collection, Hong Kong. Courtesy of the artist and Antenna Space. Photo: Aurélien Mole. Documentation of the artist creating her lithograph with Atelier Michael Woolworth.