Jill Magid 10-penny jig, 2021
ABOUT THE WORK

10-penny jig by Jill Magid is a companion work to her 2021 solo show, Tender Balance at the Renaissance Society in which she explored the circulation of pennies against the backdrop of the COVID-19 pandemic, through a new film and other works. This editioned photographic image, printed on metallic paper and framed in a copper artist's frame, depicts a special device that Magid used for engraving the edges of ten pennies at a time before releasing 120,000 of them back into everyday circulation.

The poetic phrase she added to the edge, "THE BODY WAS ALREADY SO FRAGILE," might evoke the physical body, the body politic, or the idea of the economy as a kind of living body itself, one that's no less vulnerable. For years to come, as these pennies are used in small transactions, spreading out through the economy, different people will come across this phrase unexpectedly as they look at the slender edge of one of these unassuming coins. Magid's exhibition at the Ren offered a cinematic glimpse of this monumental but almost invisible public artwork—one that can only be experienced in chance encounters, one penny at a time— while also delving in other ways into the complex systems that lie behind the scenes, such as the inner workings of the U.S. Mint.


RELATED EXHIBITION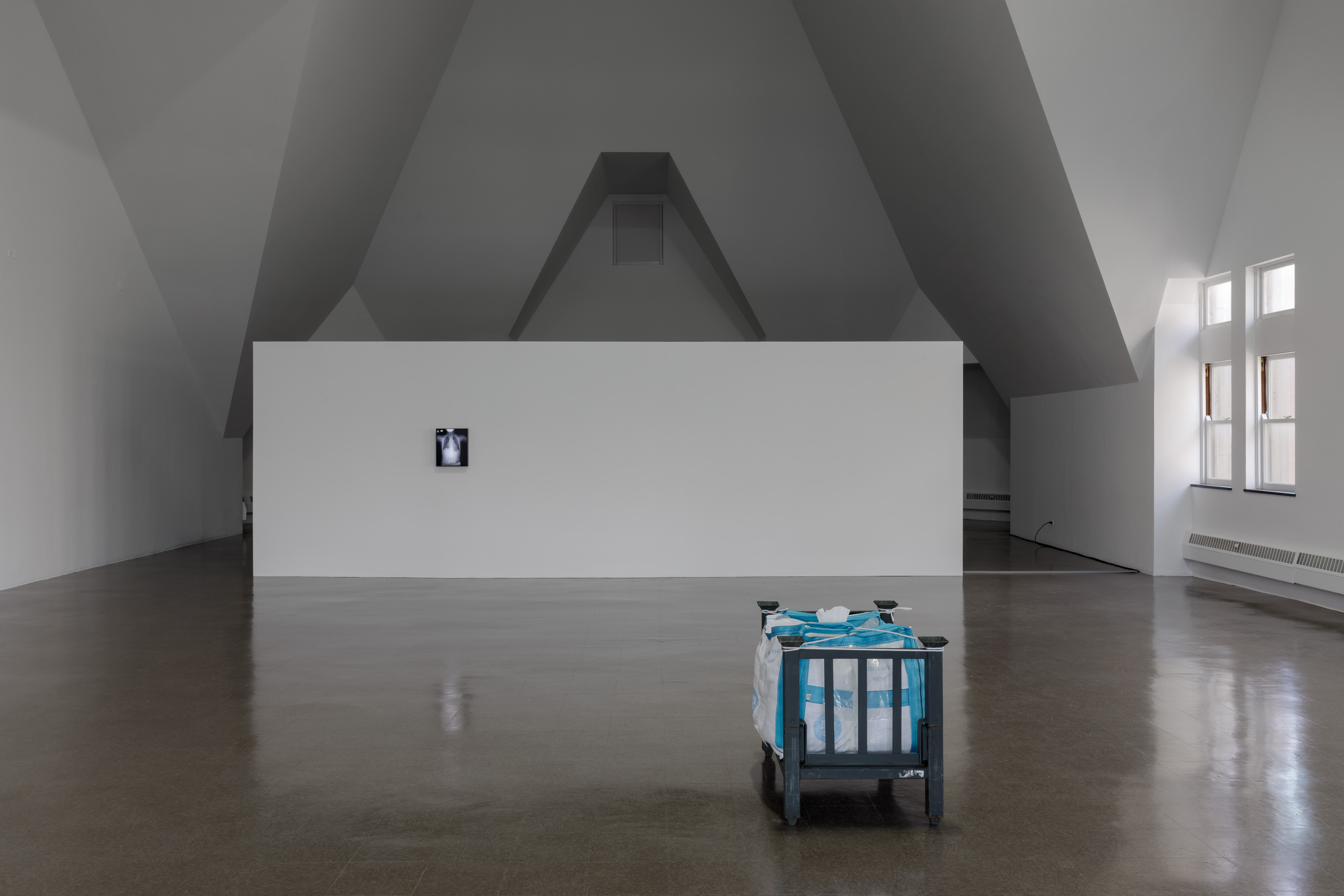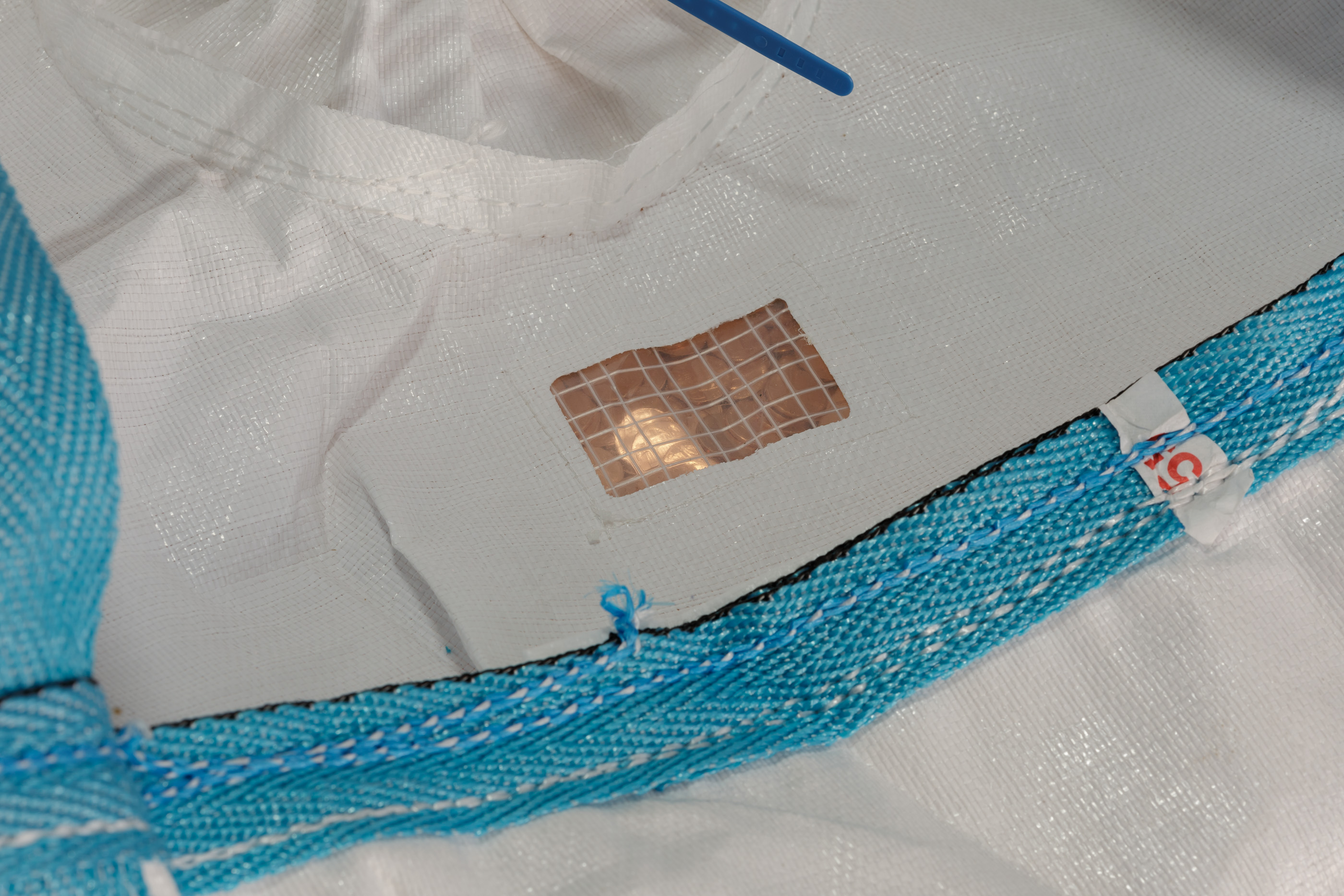 Jill Magid, Tender: Balance, 2021. Tender: Balance, installation view, 2021; 2020 Cents / U.S. Mint Ballistic Bag, $4000 Value, Partially Dispersed (detail), 2021; Glass Pattern Penny (detail), 2021. Photos: Useful Art Services.
Jill Magid
(b. 1973; Bridgeport, CT) is a New York-based artist, writer and filmmaker. In each of her in-depth projects, Jill Magid becomes intimately involved with different systems or structures of authority, whether government bureaucracies, a secret service agency, or the guardians of other artists' estates.
In her unique practice as an artist, Magid follows the rules of engagement with different institutions and draws out their internal logics, often gaining access through existing loopholes or contact with people on the inside. In this way, she becomes a stand-in for any person trying to navigate something much larger than themselves.
---
Jill Magid: Tender

Softcover
175 pages
11 x 9 in. (27.9 x 22.9 cm)
ISBN: 978-0-941548-84-7
Edited by Karsten Lund
Designed by Arno Baudin (ZOLO)

$200
A special edition of Jill Magid's book
Tender
, produced in a limited run of 100, includes a single penny engraved with the phrase "THE BODY WAS ALREADY SO FRAGILE." These books are
available for purchase here

.
Conceived as a story in multiple chapters, this book focuses on two parts of the larger project exploring the circulation of pennies against the backdrop of the COVID-19 pandemic and offering insights into Magid's extensive research process.
Three new essays also provide greater social and art historical context for her work. In their contribution, Claire Bishop and Nikki Columbus consider how Magid's process makes wide-ranging connections to create a constellation of ideas. Jamilah King addresses the ongoing shift toward a cashless economy and who is left behind, and Aden Kumler explores histories of modifying currency. The book culminates in a conversation between the artist and curators Justine Ludwig and Karsten Lund, in which they reflect on the project's conceptual touchstones and on events contemporary to the work.