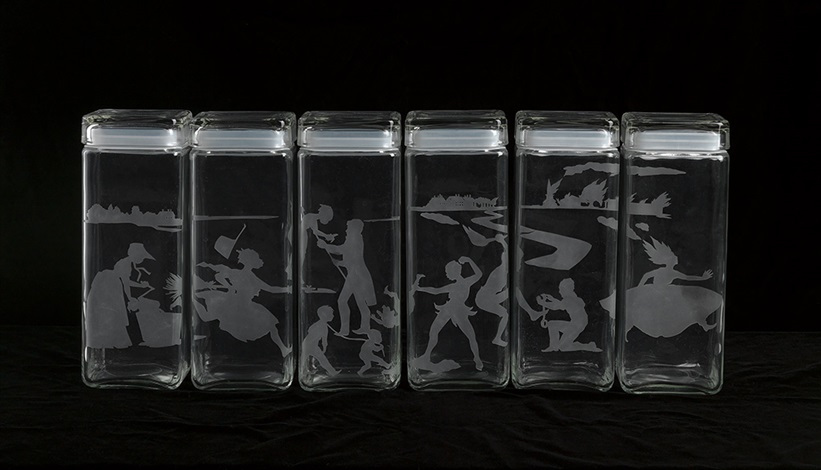 From the 1980s to the early 2000s, the Renaissance Society produced limited edition works with a range of artists who have gone on to become major historical figures. The selection here highlights several of these artists–including some who had their first museum exhibition in our space–with works made during that time. These archival editions are available in limited quantity.

Paying homage to the generosity of these artists and their dialogue with the Renaissance Society, the selection focuses on editions that consider ideas of personal connection, the relationship of individual to collective, or the collaboration that can take place in writing multiple histories.



Above: Raymond Pettibon, Thinking of You (Special Edition), 1998. Slideshow at top: Kara Walker, Untitled (Cannisters), 1997; Felix Gonzalez-Torres, "Untitled", 1992 [Edition 7]. © Estate of Felix Gonzalez-Torres, courtesy of the Felix Gonzalez-Torres Foundation. Photo: Liu Wenting; Robert Barry, Untitled, 2001. Photo: Robert Chase Heishman; Juan Muñoz, Chopping Block, 2001.